Gwent Community Support Officer (September 2022)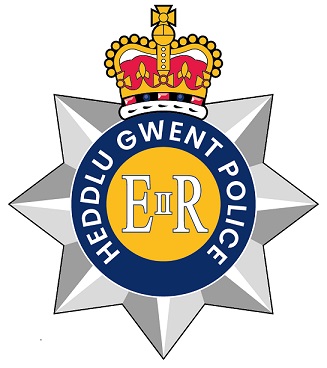 Community Support Officer (February 2023 intake)
Opening Date: 29/09/2022 at 13:00
Closing Date: 24/10/2022 at 13:00
Do you care about making a difference in the job you do? Then becoming a Police Community Support Officer (CSO) could be for you.
CSOs are all about providing that vital link between the community and the police service to help make sure everyone has the support they need. Being a CSO can be challenging but it is also a role that includes variety, meaning and excitement.
You will be supporting frontline policing by undertaking tasks such as stopping speeding outside our schools, reporting vandalism, or reducing anti-social behaviour, your work will make a real difference to the communities of Gwent.
Police Community Support Officers (CSO) act as a key liaison point between local communities and policing. Publicly facing, they provide a visible, accessible and approachable uniformed presence in the community to offer reassurance, defuse situations with threats of conflict, improve confidence and trust, gather information and foster good community relations.
Requirements:
Candidates must be 18 years or over to apply.

Candidates must be within a BMI range of between 18 - 32, or be able to achieve being in this range by December 2022.

Candidates must be able to complete a shuttle run (bleep test) up to level 5:4.

Candidate will need a minimum G.C.S.E grade A-C in Maths and English or successfully pass the online verbal reasoning and calculation test.
Qualification Eligibility 
Applicants who do not hold a GCSE in Maths AND English (A to C) will be invited to take the verbal reasoning and calculation test as part of the online application process.

Applications who do not hold a level 2 qualification in English and Maths (A to C or above) but hold a Level 3 or above qualification will be assessed as to whether it is necessary to complete the online verbal and calculation test. Please Tick Yes if you have a Level 3 qualification or above on the initial application.
Pay and Benefits
Scale 4 - £21,837 - £24,156
Earning potential from £26k to £29k including shift allowance and weekend enhancement.
Shift allowance of either 12.5 % or 14% depending on location and precise working hours. Weekend working time and half for Saturday and Sunday.
Hours are 8am to 12pm shift pattern operational over 7 days a week.
For Information
Please be aware if successful with the online assessments you will be required to be available for the following dates:
Interviews: w/c 31st October 2022
Pre-Employment Checks
Drugs / Bio-metric Tests: 7th or 8th December 2022
Fitness Test: 12th December 2022
Health Checks (Multiple dates available):  29th November 2022 – 9th December 2022
CSO intake will be for 6th February 2023.
We are welcoming applications from diverse or minority groups who are underrepresented in the force. To find out more please contact Positive.Action@gwent.police.uk
Online drop in sessions
We will be hosting drop in sessions via Microsoft Teams on Thursday 20th October and Friday 21st October to assist with any queries you may have during the recruitment process. We will also have a CSO available should you have any specific queries related to the role. You may access the chat between 12pm - 2pm whilst the advert is open by simply clicking the below link:
Link: Click here to join the meeting
This opportunity is closed to applications.