South Wales Police Student Constable Campaign September 22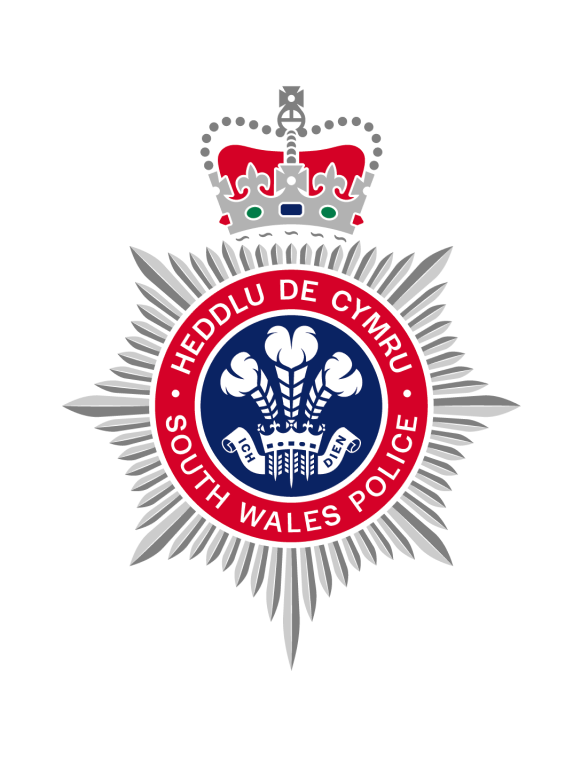 This campaign has been extend until 12:00 noon on Friday 7th October 
Would you like a career like no other? If so… JoinUs 
South Wales Police brings together thousands of people with the same aim – to keep South Wales safe. 
We want to be the best at understanding and responding to our community's needs. To do this we need the very best candidates from a wide range of backgrounds to become part of our policing family.
A career in policing demands skill, compassion, leadership, initiative, and a genuine desire to make a difference to society. We work 24 hours a day, seven days a week, across an area of about 800 square miles from Swansea to Merthyr Tydfil to our capital city, Cardiff. It's a job but where no two days are the same – and it offers a variety of fulfilling and exciting career.
The role can be challenging, and you will need to be resilient and resourceful, but we are here to support you. You will need to be committed to a journey that requires balancing academic requirements and a new role within a 24/7 policing service. It is a job like no other and we are looking for people with diverse skills and experiences to join our successful team.
There are now more options than ever to become a Police Officer in #TeamSWP:
Which route will you choose?
Police Constable Degree Apprenticeship (PCDA)
This is a 3-year professional degree apprenticeship. Upon successful completion, you will achieve a Degree in Professional Policing Practice this route means that you have the opportunity to earn while you learn and achieve a degree.
To apply for the PCDA, you must have achieved a Level 3 qualification (which is 2 A levels or equivalent).  If you do not already possess a level 3 qualification, you will have an opportunity to undertake an online assessment in English and Maths, and if successful, you will progress to the next stage of the application process.
If successful in all stages of your application, you will commence to our PCDA route.  As an Apprentice, you will need to have already achieved a GCSE Grade A-C in Maths and English, or a Level 2 Equivalent.  If you do not possess these qualifications, you will need to complete the Essential Skills qualification during your training to fulfil the requirement of the Apprenticeship Scheme. South Wales Police will meet all course fees relating to this entry route.
Degree Holder Entry Programme (DHEP):
The Degree Holder Entry Programme is for those who already hold a degree in any subject area but want to join the force. This is a two-year programme combining on-the-job practical learning and operational competence with academic learning. Upon completion, successful candidates will also achieve a Diploma in Professional Policing Practice. The force covers all course fees relating to this entry route.
The starting salary for both routes is £23,556 increasing to £28,932 upon successfully completing a 3 year probationary period or increasing to £27,804 upon completion of a 2 year probationary period.  
Whichever route you choose, you will be expected to reach the same level of professional competence by the end of your probation period.
Please note, you must upload to your application form, the highest level of qualification certificate for your application to be progressed. If you are not in possession of a valid certificate, you must obtain a confirmation letter of your results prior to commencing the assessment centre.  If you achieve a higher level of qualification during the recruitment process, please forward this as soon as possible in order that we can amend your application accordingly.
If successful in your application, you will receive the highest level of training and support and you can expect excellent career prospect and benefits. 
You will spend your first 6 months within training where you will learn the relevant legislation and processes alongside technical skills such as Personal Safety Training, First Aid and force computer systems. Following this you will deploy (with a tutor constable initially) to a uniformed response team working a rotating shift pattern of days (0700-1700), onto afternoons (1500-2300 or until 0300 on Friday / Saturday) and onto nights (2200-0700) across 7 days of the week followed by 4 rest days. This will include Public Holidays.
During your 2 or 3 year probationary period, you will be required to evidence your operational competence by dealing with a variety of different Police incidents. You will also be required to achieve the relevant Policing academic degree qualification delivered by the force's selected University partner (University of Wales Trinity St David) which will require you to complete 280 hrs study per year in your own time.

This will roughly equate to 1 rest day in each set of 4. This is a very rewarding, but challenging programme and whilst the force will provide you with some protected learning time you will be required to undertake significant private study.

Applicants must successfully achieve both the operational and the academic elements of the programme in order to be retained past your probationary period.

Academic elements will include examinations, assignments and research project /dissertation.

We will be holding our assessment centres in October and November 2022, depending on the application date, all information on the application and assessment process can be found here
All candidates will undertake eligibility and vetting checks click here for more information.
All applicants need to meet the Eligibility criteria for the role of police constable 2020.pdf which is set nationally.

There are numerous benefits to working for South Wales Police, from learning and development opportunities to schemes which aim to improve your lifestyle and wellbeing, as well as generous Local Government Pension Scheme / Police Pension Schemes, paid annual leave, flexible working and family friendly policies and many more, click here for more information.
South Wales Police encourages individuals from under-represented groups to join so we can achieve a workforce representative of the communities we serve.
Think you've got what it takes? Here's what else you need to know.
 
The applications process will go live at 09:00 hours on 05/09/2022 and close at 12 midday on 19/09/22.  Please note the response for this advert is anticipated to be high and South Wales Police reserves the right to close early when we receive sufficient applications. Only completed applications will be accepted at that point, therefore applicants should consider this, and early completion and full submission is advised.
Please note the online tests are not compatible with handheld devices e.g. tablet or mobile phone so must completed on a desktop/Laptop computer. Also note that we can only reset a test once. It is also advisable to register and complete the application process on the same device to avoid compatibility issues.
Please view the attached video Our Recruitment Process | Ein proses Recriwtio - YouTube prior to submitting the online application.

Please note, if you apply and are appointed via the PCDA entry route as your highest level of qualification, you are not eligible to transfer to the DHEP route should you achieve a degree post-appointment.  If you achieve your degree pre-appointment, you can request to transfer your application to the DHEP candidate pipeline.

Applicants requiring reasonable adjustments for the assessment centre must be able to provide evidence to support the request at the time of application. Applicants enquiring about additional reasonable adjustments should do so via the HR Recruitment team (email as below).

 All prospective police officers will be required to participate in Biometric Vetting e.g., to provide samples of fingerprints - please refer to the guidance attached.

Candidates who are successful at the eligibility-sift stage will be invited to attend a fitness test session, we will provide you with more detail closer to the time but please view the following link in relation to the national standard:-
Prepare for the police fitness test | Join The Police (joiningthepolice.co.uk)
South Wales Police reserves the right to restrict the candidate numbers attending the assessment centre and subsequent intake numbers in line with organisational requirement.  
Please note the assessment centre is part of the national recruitment standards set by the College of Policing. Please refer to our website for full details about what the role entails, eligibility criteria, the application process and answers many of the frequently asked questions you may have.
More information is available by entering the attached link: -
https://recruit.college.police.uk/Officer/after-I-apply/Pages/Constables-Assessment-Centre.aspx

If you have any questions or need additional support don't hesitate to contact us at HR-Policeofficercampaigns@south-wales.police.uk  or call  01656 869225.
Opening hours for queries are Monday to Thursday from 9am to 5pm and Friday 9am – 4.30pm.

Don't miss this excellent opportunity, apply today and join #TeamSWP 
Click here  for information on how to complete our online application process
This opportunity is closed to applications.