South Wales Police Fast Track to Detective Campaign September 22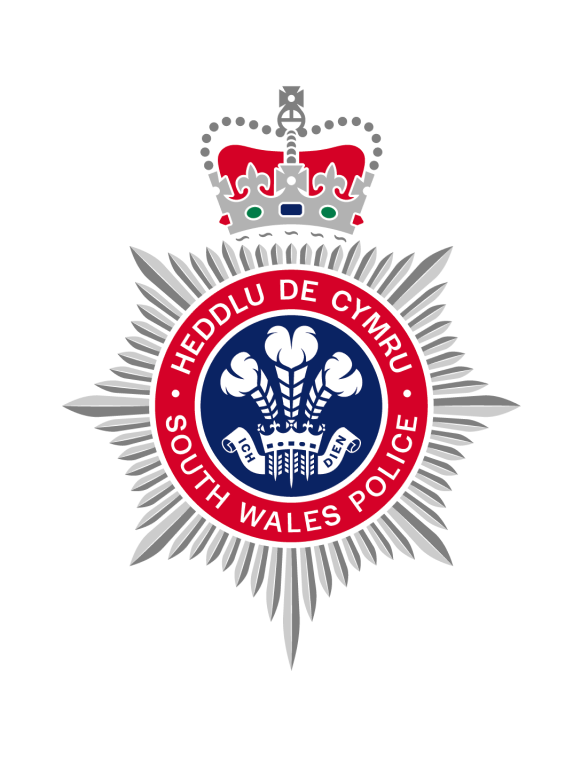 This campaign has been extend until 12:00 noon on Tuesday 4th October 2022.
Would you like a career like no other? If so… JoinUs
South Wales Police brings together thousands of people with the same aim – to keep South Wales safe. 
We want to be the best at understanding and responding to our community's needs. To do this we need the very best candidates from a wide range of backgrounds to become part of our policing family.
A career in policing demands skill, compassion, leadership, initiative, and a genuine desire to make a difference to society. We work 24 hours a day, seven days a week, across an area of about 800 square miles from Swansea to Merthyr Tydfil to our capital city, Cardiff. It's a job but where no two days are the same – and it offers a variety of fulfilling and exciting career.
The role can be challenging, and you will need to be resilient and resourceful, but we are here to support you. You will need to be committed to a journey that requires balancing academic requirements and a new role within a 24/7 policing service. It is a job like no other and we are looking for people with diverse skills and experiences to join our successful team.
Do you want to pursue a career in investigations? 

Detectives are responsible for investigating serious and complex crimes, supporting victims and leading the case management of such crimes through to conclusion. The role can be challenging, and you will need to be resilient, resourceful, analytical and compassionate. However, it is a role like no other and one which offers much professional and personal reward.

At SWP we are offering an exciting new opportunity for capable and passionate people, to join our team through our Fast Track Detective Programme. After initial Police training and after reaching key milestones you will take up a Trainee Investigator role before embarking on enhanced investigative training and specialist attachments to develop the investigative mind-set. 

This two year programme is supported by on and off the job learning, through which you will be able to access the highest level of training and professional support.  The PEQF (Policing Education Qualifications Framework) was introduced two years ago as a new, professional framework for the training of police officers and staff and is based upon a new modern curriculum aligned with the education levels set in England and Wales which supports the development of policing as a profession. The professional framework is extended to specialist routes into policing and we are offering an exciting opportunity to enter our Degree Holder Entry Programme.
The salary will start at £23,556 and increase to £27,804 upon completion of probationary period.
 On successfully completing the programme you will have a Graduate Diploma in Professional Policing Practice and be a nationally accredited detective. From day one you will be expected to contribute to making our communities safer places to live and bring your experiences and ideas to a modern and progressive force. In return and in addition to a comprehensive training programme you can expect excellent career prospect and benefits. Please see website for further details.

For this campaign, we are accepting candidates in the final year of a degree programme.  If you are applying in your final year, we will require you to upload evidence from your Higher Education Provider in place of the full degree certificate.
If you have already achieved or in your final year of the BSC/BA Professional Policing Degree, you will not be eligible for this entry route.

South Wales Police encourages individuals from under-represented groups to join so we can achieve a workforce representative of the communities we serve.
Think you've got what it takes? Here's what else you need to know:

The applications process will go live at 09:00 hours on 05/09/2022 and close at 12 midday on 19/09/22.  Please note the response for this advert is anticipated to be high and South Wales Police reserves the right to close early when we receive sufficient applications. Only completed applications will be accepted at that point, therefore applicants should consider this, and early completion and full submission is advised.

We will be holding our assessment centres in October and November, depending on the application date, all information on the application and assessment process can be found here 
Please note the assessment centre is part of the national recruitment standards set by the College of Policing. Please refer to our website for full details about what the role entails, eligibility criteria, the application process and answers many of the frequently asked questions.
https://recruit.college.police.uk/Officer/after-I-apply/Pages/Constables-Assessment-Centre.aspx .
Please note the online tests are not compatible with handheld devices e.g. tablet or mobile phone so must completed on a desktop/Laptop computer. Also note that we can only reset a test once. It is also advisable to register and complete the application process on the same device to avoid compatibility issues.

The Assessment Centre will be followed by a Detective focused Assessment.

Applicants requiring reasonable adjustments for the assessment centre must be able to provide evidence to support the request at the time of application. Applicants enquiring about additional reasonable adjustments should do so via the HR Recruitment team (email as below).

 All prospective police officers will be required to participate in Biometric Vetting e.g., to provide samples of fingerprints, please refer to the attached. 

Candidates who are successful at the eligibility-sift stage will be invited to attend a fitness test session, we will provide you with more detail closer to the time but please view the following link in relation to the national standard:-
Prepare for the police fitness test | Join The Police (joiningthepolice.co.uk)

South Wales Police reserves the right to restrict the candidate numbers attending the assessment centre and subsequent intake numbers in line with organisational requirement.  

All candidates will undertake eligibility and vetting checks click here  for more information. All applicants need to meet the Eligibility criteria for the role of police constable 2020.pdf which is set nationally.

Please note, if you have made an application to become a police officer in the last 3 months to South Wales or any other force, and were not successful during any part of the recruitment process, unfortunately you will not be eligible to apply on this occasion. 
Please note the following if you are completing concurrent applications to more than one Police Officer recruitment campaign: you will be asked to make a decision as to which one you want to pursue. This will include all other Police Officer entry routes into South Wales Police as well as other forces.

There are numerous benefits to working for South Wales Police, from learning and development opportunities to schemes which aim to improve your lifestyle and wellbeing, as well as generous Local Government Pension Scheme / Police Pension Schemes, paid annual leave, flexible working and family friendly policies and many more, click here  for more information.
If you have any questions or need additional support don't hesitate to contact us at HR-Policeofficercampaigns@south-wales.police.uk  or call 01656 869225.
Opening hours for queries are Monday to Thursday from 9am to 5pm and Friday 9am – 4.30pm.
Don't miss this excellent opportunity, apply today and join #TeamSWP 
Click here  for information on how to complete our online application process
This opportunity is closed to applications.