Gwent Police Constable - March 2022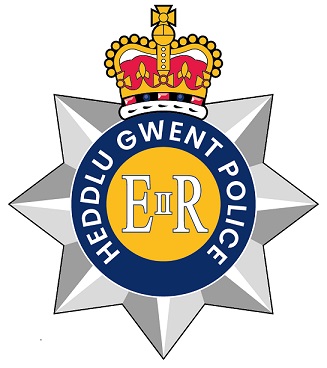 Gwent Police – Police Officer Recruitment now open!
Based at:                 Gwent Police, Forcewide
Closing Date:           Monday 04 April 2022 @ 13:00 hours
Pay Scale:                Commencing on £21,654 rising to £41,130 within 8 years
Gwent Police are seeking to recruit new probationer Constables to join via our PCDA and DHEP entry routes. As a Police Constable every day is different with new challenges, it's a chance to make a real difference to the community. We are looking for enthusiastic and dedicated people who will be committed to our vision; to be the best at understanding and responding to the needs of the community; to protecting the most vulnerable, catching criminals and keeping the public safe, whilst also abiding by the policing Code of Ethics and Gwent Values.
Requirements:-
Candidates must be 17yrs at the time of submitting an application but MUST be 18 years of age at the time of commencing employment.

Candidates must hold a full manual driving license, prior to an offer letter being issued.

Candidates must be within a BMI range of between 18 - 30, or be able to achieve being in this range by October 2022.

Candidates must be able to complete a shuttle run (bleep test) up to level 5:4.

Candidates must be able to fully commit to the course. There is a busy schedule of work related training in addition to completing University led learning (please review the PEQF Fact Sheet & FAQ document at the bottom of this page).
For Information:
The Online Assessment Centre will take place between 3rd - 10th May 2022.
Force Interviews will take place between 6th - 15th June 2022.
The earliest available intake will be 3rd October 2022. 
You will be required to log back in to your candidate portal throughout the recruitment process to submit further information and to book onto appointments should you be successful. We advise candidates to access their portal via our website (current vacancies page). Please do not use a search engine.
Candidates must understand there is a requirement to work shifts (including nights) after the initial 26 weeks training.
Please note: All queries and correspondence including documentation throughout the whole process will be sent and received from centralrecruitment@gwent.police.uk as well as noreply@policejobswales.tal.net. Please add these to your favourites/approved sender list within your emails and continually check your junk email folders!
We are welcoming applications from diverse or minority groups who are underrepresented in the force. To find out more please contact Positive.Action@gwent.police.uk.
For details of the role and recruitment process please visit Police officers | Gwent Police
Assessment Centre Re-sits for Candidates
Candidates are not permitted to take the online assessment process more than once in any three month period. Unsuccessful candidates can reapply three months after completing the process (from the date they received their results). They will be required to retake the whole process. It should be noted that unsuccessful candidates can only apply to retake once in a 12-month period.
This opportunity is closed to applications.